Arhiv za kategorijo X Factor
I didn't loose my mind, it was mine to give away,
couldn't stay to watch me cry, you didn't have the time,
so I softly slip away…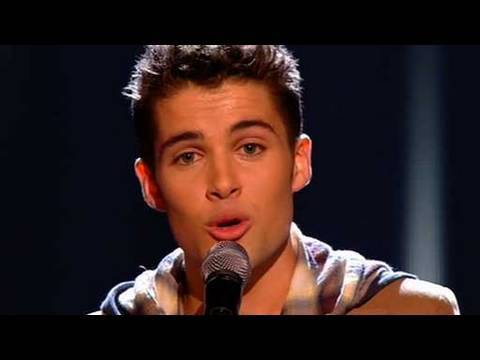 With Lucy out of the picture, Joe McElderry is my new favourite. He has that "likeability" factor to him… Cute as a button I believe is the word.
Pred kratkim sem na YouTube-u zasledila, da je v teku nova sezona britanskega talent show-a X Factor in ker sem sucker za talent show-e in ker se mi je zdelo, da vsaj nekateri od tekmovalcev obetajo dobro predstavo, sem začela zadevo spremljati.
Po vseh avdicijah in sprejemcih, so 4 sodnik izbrali vsak po 3 tekmovalce, ki so napredovali do tedenskih Live Show-ov, kjer jim vsak teden predpišejo temo, na katero si morajo izbrati pesem in jo odpeti pred studijskim občinstvom. Po sobotnem Live Show-u, javnost glasuje, tekmovalca z najmanj glasovi pa pristaneta v Bottom Two. To pomeni, da v nedeljo branita svoj obstoj z dodatnim nastopom, potem pa sodniki izbirajo, katerega bodo poslali domov. Če se sodniki ne morejo zediniti oz. doseči večine, se domov pošlje tekmovalca, ki je prejšnji večer dobil NAJMANJ glasov.
That being said…